Choose your Daminion version!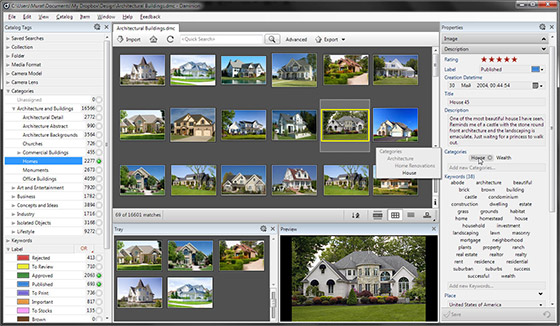 HOME SERVER

PRO

STANDARD

Price:
$99-149 US
$99.95 US
$49.95 US
Number of files
that can be imported
per one local catalog:
unlimited
unlimited
75,000
Please specify a number of Daminion TEAM Server licenses that you need?
Back
All Daminion Editions are included:
30-day money back guarantee
Free upgrades for one year, even across major version releases
Upgrade
Upgrade from PicaJet FX
Users of PicaJet FX are eligible to receive a significant (40%) discount on the purchase of Daminion Standard and Daminion Pro editions:
Delivery
When you purchase our product you will receive your personal license key via e-mail. Online orders are processed immediately. Other types of order take longer: 1-2 days for POs, 3-5 days for bank transfers, and up to 3 weeks if payment is made by check (US) (cheque (UK)).
As soon as you've registered, you can use our technical support. If you do not receive your license code within two working days, please .
Sales Contact
Please if you have any questions.
WHAT USERS SAY
Warren Bishop
Daminion Customer
Thank you for a GREAT photo management program, I've been looking for years and yours is the best!!
Larry Fjeldstrom
Graphic Design/Donor Services Co-ordinator at OneBook
http://onebook.ca
I REALLY like Daminion. I find it very easy to use, very fast, and extremely flexible. I keep telling my friends about how much I like it!
PAYMENT OPTIONS
You can order our products online, by Secure Online Credit Card (MasterCard, Visa, EuroCard, Amex, Discover/Novus), Phone, Fax, Wire Transfer, Money Order, Paypal, Check (Cheque) or iDEAL (The Netherlands).
All transactions are secure.